Helping America's Retailers Grow with the Largest Selection of Sale Signs and supplies, at a great Value!!
You're #1 with us! - Most orders ship same business day! - Largest Selection - Everyday Low Prices 
Call us toll free: 1-877-941-4433,  Mon - Fri,  7am - 5pm (PST) 
Price Card Stands
Retail  Price Card Sign Holders - These holders fit our sale tags and price cards. Use these card stands for that unique display. We have one of the largest line of price tags and cards to choose from. Price breaks are at 5 and 10 packs of stands.
Products
Results 1 - 5 of 5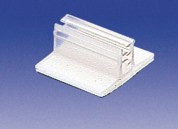 Price Card Stand Removable Adhesive (50pk)
Quantity Discounts:
5 to 9:
$15.85
10+:
$14.95
Results 1 - 5 of 5
Top Ten Products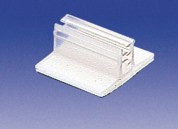 Price Card Stand Permanent Adhesive (50pk)
Quantity Discounts:
5 to 9:
$15.85
10+:
$14.95