Helping America's Retailers Grow with the Largest Selection of Sale Signs and supplies, at a great Value!!
You're #1 with us! - Most orders ship same business day! - Largest Selection - Everyday Low Prices 
Call us toll free: 1-877-941-4433,  Mon - Fri,  7am - 5pm (PST) 
Suction Cup Sign and Poster Hangers
Retail Store Supplies Suction Cups and Sign-Poster Hangers - Suction cups allow you to use your storefront window for displaying sale signs and posters. 12 suction cup holders per pack. We carry 3 styles grip clip, plastic tack and hook. Price breaks are at 5 and 10 packs.
Products
Results 1 - 3 of 3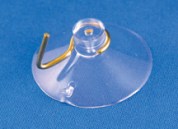 Quantity Discounts:
5 to 9:
$9.35
10+:
$8.95

Quantity Discounts:
5 to 9:
$12.25
10+:
$11.25

Quantity Discounts:
5 to 9:
$9.35
10+:
$8.95
Results 1 - 3 of 3
Latest Products

Quantity Discounts:
5 to 9:
$9.35
10+:
$8.95

Quantity Discounts:
5 to 9:
$12.25
10+:
$11.25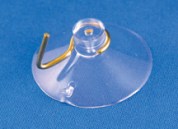 Quantity Discounts:
5 to 9:
$9.35
10+:
$8.95
Top Ten Products

Quantity Discounts:
5 to 9:
$12.25
10+:
$11.25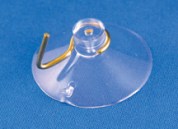 Quantity Discounts:
5 to 9:
$9.35
10+:
$8.95

Quantity Discounts:
5 to 9:
$9.35
10+:
$8.95