Helping America's Retailers Grow with the Largest Selection of Sale Signs and supplies, at a great Value!!
You're #1 with us! - Most orders ship same business day! - Largest Selection - Everyday Low Prices 
Call us toll free: 1-877-941-4433,  Mon - Fri,  7am - 5pm (PST) 
5 inch Adjustable Security Ties / Loops
Retail Store Supplies 5" Adjustable Security Ties/Loops - These 5 inch security loops adjust down and lock into a secure place for a secure fit. Use with our tags or vinyl envelopes. Can be attached to hard to reach places with our adhesive plastic mounts. Price breaks are at 5 and 10 units.
Products
Results 1 - 2 of 2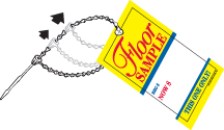 Quantity Discounts:
5+:
$9.35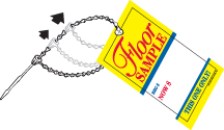 Quantity Discounts:
5 to 9:
$64.95
10+:
$61.50
Results 1 - 2 of 2
Latest Products