Helping America's Retailers Grow with the Largest Selection of Sale Signs and supplies, at a great Value!!
You're #1 with us! - Most orders ship same business day! - Largest Selection - Everyday Low Prices 
Call us toll free: 1-877-941-4433,  Mon - Fri,  7am - 5pm (PST) 
Patriotic Bunting 3'x5'
Retail Store Supplies Patriotic Bunting 3'x5' -  These 3 feetx5 feet economical fans are perfect for patriotic holidays, opening and celebrations. Cotton poly blend with 3 grommets and 3-D look. We also carry a large selection of string pennant, swooper flags, feathered flags. Price breaks are at 5 and 10.
Products
Results 1 - 1 of 1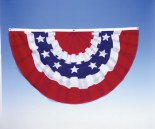 Quantity Discounts:
5 to 9:
$18.95
10+:
$17.95
Results 1 - 1 of 1
Latest Products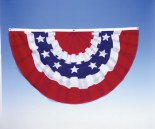 Quantity Discounts:
5 to 9:
$18.95
10+:
$17.95
Top Ten Products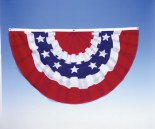 Quantity Discounts:
5 to 9:
$18.95
10+:
$17.95